"Pride in office without competence is as much a sin as competence without confidence."

Peter Tremayne
The global average staff turnover rate was 27.9% (Catalyst, 2020) and in India too it had touched as high as 18.5% in certain industries (SRD, 2020). The research elucidates that over 77% of voluntary turnover could be prevented. As the major factor cited for turnover was career development opportunities. In addition to that, how about the painful but costly stumbling blocks of consequences associated with poor performance, unmatched hiring and selection, substandard job evaluations, poor succession planning and neverending training costs.
The organisations certainly don't want to cut corners with above key issues (especially with extortionate associated costs). Can competency mapping (the glitzy word) be the way forward? As glitzy competency mapping sounds it is simply an organised framework to evaluate competencies of an employee in an organisation. Or as accurately stated, competency mapping is the descriptive tool that scientifically discovers the competencies required for effective performance in a specific job across different occupations. Now that comes up with an inevitable question: what is a competency?
Competency is a set of knowledge, skills, and attitudes required to perform a job effectively and efficiently or in simpler terms, it describes how fittingly a job might be done. Don't confuse competence with competency though. Both words look very similar but have a separate meaning. Competence touches on a skill or standard of performance achieved by an employee or measured by an employer. Whereas, competency refers to the behavior in particular by which competence is achieved. For example; Being able to read fast is competence achieved through practice and being able to consistently practice with perseverance is the competency.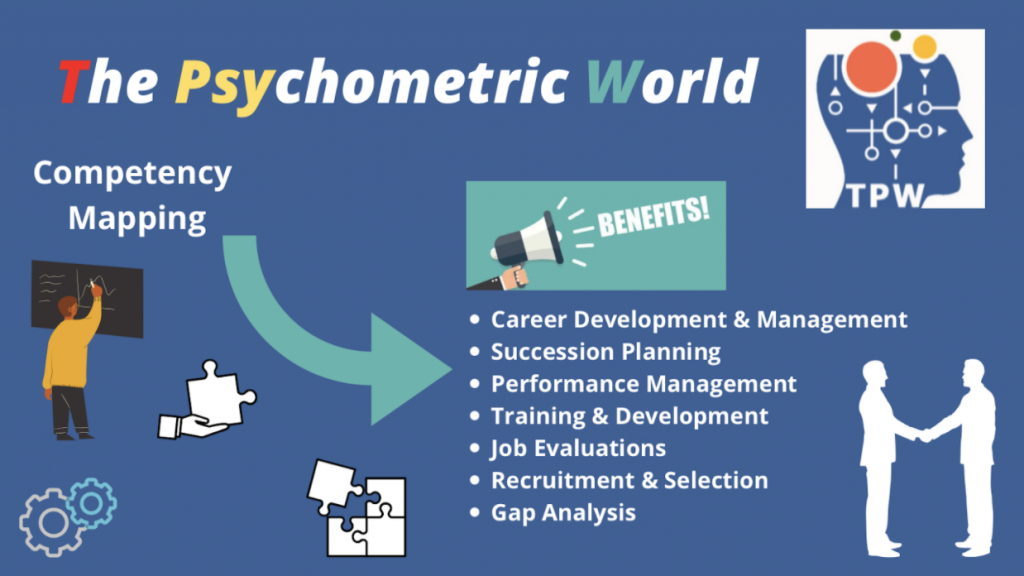 We heard quite often when the roots are fixed there is no reason to fear the wind. Congruently, to address the employer turnover issue (as above mentioned) fixing or having a thorough analysis of why and for what we need the particular employees is crucial. Here is exactly where competency mapping comes handy, as by rigorous job analysis; competency mapping identifies key competencies required in a potential employee. Further, by mapping out the key competencies organisations can structure and align their recruitment and selection process (and eliminate any trivial practices). The practice of analysis, mapping and evaluation via the competency mapping can be applied to other organisational stumbling blocks too. For example; training and development; where an evidence-based process of competency mapping provides scope for designing goal-directed training intervention and thus adds robustness to the training.
The real competitive advantage in any business is one word only, which is 'people' (Kamil Toume). Concomitantly, this reminds us that if you don't understand, value and facilitate employees' needs; and their respective future prospects than your competitors will. Competency mapping reliably guides projecting aligned career development prospects and needs of employees by helping them identify their strengths and weaknesses. Moreover, it further increases employee's self-awareness and aid in career management. The needs and benefits of competency mapping are not limited to the aforementioned.
The competency mapping had the following identified benefits (and many yet to be) – career management, succession planning, promotions and internal mobility, performance management, training and development, job evaluation, recruitment and selection, and gap analysis.
Hence, competency mapping from an organization's point of view helps in identifying key competencies for an organization, the jobs, and functions within it. Fixing the roots via competency mapping will eliminate trivial practices and foster organizational and employee development. The benefits of competency mapping are one too many. Is your organization using competency mapping? The Psychometric World had a rigorously developed competency dictionary with over 82 competencies. For more information check out our services section and hereafter in a decade of talent shortage don't give your valuable employees any reasons to quit.
"What gets measured gets managed"

Peter Druckle
---
References
---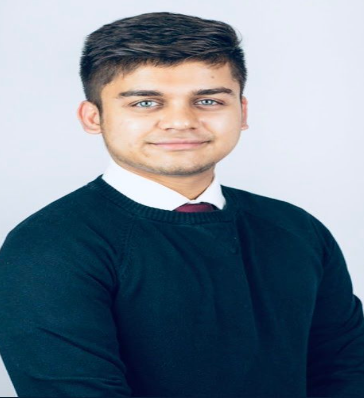 Vipul Paliwal
M.Sc. Business & Work Psychology, MBPsS
Vipul is a learner, facilitator, and a Business Psychology graduate with a purpose to serve all things, people. Currently, he is supporting as an HR Advisor, Indian National Youth Foundation, and a Business Psychology Intern at The Psychometric World. Graduate Member of the British Psychological Society (BPS) and an Associate Member of Indian Institute of Business Psychology (IIBP). Skilled in Evidence-based Research, Counseling, Career Coaching, Employability Up-skilling, Research & Consultation. He is curious about, "How Psychology can be applied in variegate Business settings"?