Assessment and Development Centre Certification
This course follows the curriculum and standards prescribed by the Indian Institute of Business Psychology (IIBP). Participants who finish the course receive and IIBP accredited certificate of competence in assessment centre Level-1, Level-2 and Level-3 as the case maybe.
Level 1 certification in Assessment and Development Centre enables people to become Certified Assessors and Role-Players in Assessment and Development Centers. They can also register with the IIBP as qualified assessor in Assessment Centers.
Level-2 certification in Assessment and Development Centre enables people to become Certified ADC Facilitator who can lead a team of 3 to 12 certified assessor and run the entire assessment centre with them. People who qualify this level, can register with IIBP as qualified facilitator in Assessment and Development Centres.
Level-3 certification in Assessment and Development Centre enables people to become Certified Master Facilitator who can design & deliver the entire assessment centre project with a team of facilitators and assessors. This level involves high level of analytical skills and people management competencies. People who qualify this level, can register with IIBP as qualified Master Facilitator in Assessment and Development Centres.
Who should take this course?
Anyone who wants to get proper training in delivering and designing Assessment and Development Center can take this course. It is appropriate for absolute beginners as well as professionals who just need to brush up on their skills and get certified.
Those who want to be a certified assessor, may go for Level-1 course.
Professionals who want to design Assessment and Development Centers must take Level 2 or Level 3 courses. One must have qualified level-1 before going to level-2 or 3.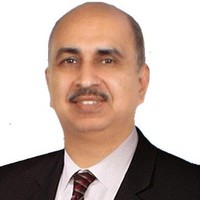 Kaushal Misra
Kaushal Misra has conducted 1000+ ADCs (Assessment and Development Centers) for 130+ Corporates. He has worked for 5 out of 7 Maharatna companies.
Learning objectives (level-1 course)
By the end of this course, participants will be able to:
Understand and explain the key concepts and principles of the Assessment and Development Center.
Describe the process and methods of job analysis and competency mapping and creation of competency frameworks.
Describe the constitunets of a competency and recognise its positive and negative behavioural indicators.
Identify different types of tools, activities and exercises and link them to a given competency framework.
Demonstrate the skills and abilities to complete the ORCE (Observe, Record, Classify and Evaluate) process of Behavioral Assessment effectively.
Describe the performance of candidates or participants of an Assessment and Development Center in accurate and appropriate behavioural terms, supported by relevant examples.
Understand graphic and behaviorally-anchored rating scales and demonstrate the ability to use them appropriately.
Write report on candidates or participants, outlining their strengths and development needs against individual competencies or exercises.
Conduct a face-to-face feedback session.
As a role-player in Assessment Center activities, demonstrate the ability to adhere to a script and deal with unforeseen situations.
This course is in accordance with international standards and is accredited by IIBP, which provides the model curriculum, certification and maintains the register of qualified professionals.
The course is delivered in 4 sessions of 2 hours each. Sessions happen online via Zoom or Google Meet. In between the sessions, there is approximately 8 hours coursework to do. The course is supported by e-learning where recordings of the sessions and supplementary materials are available for later reference.
In order to get the certificate of course completion, the participant must attend all the virtual sessions and complete all the exercises & coursework. After receiving the certificate of completion only, one is eligible to pursue the next level.
Those who have received the certificate of completion are also eligible to appear for the exam to get the Certificate of Competence awarded by IIBP. Once they qualify the exam, their name is added to the register of qualified professionals and they are recognised as experts in the field.
The same process is applicable for all levels but the time requirements are different. For Level-2, there is a total of 12 hours for instructor led sessions and 28 hours of coursework. For Level-3, there is 16 hours of instructor led session and 44 hours of coursework.
We are excited to announce that the dates for our upcoming Assessment and Development Center Level-1, 2, and 3 are coming soon.
To stay in the loop and receive the latest updates, we encourage you to register on the form and someone from our team will reach out to you with updates.
Please fill this form and you will be among the first one to know when we plan the next cohort of this course.