"If you think wellness is expensive, try illness". The drastic evolution of work from home has impacted employee well-being across the globe and is now a vital area of concern for both employees and employers across the globe. Constantly, juggling between work and life has become even tougher, as there are no distinctive boundaries between work and life.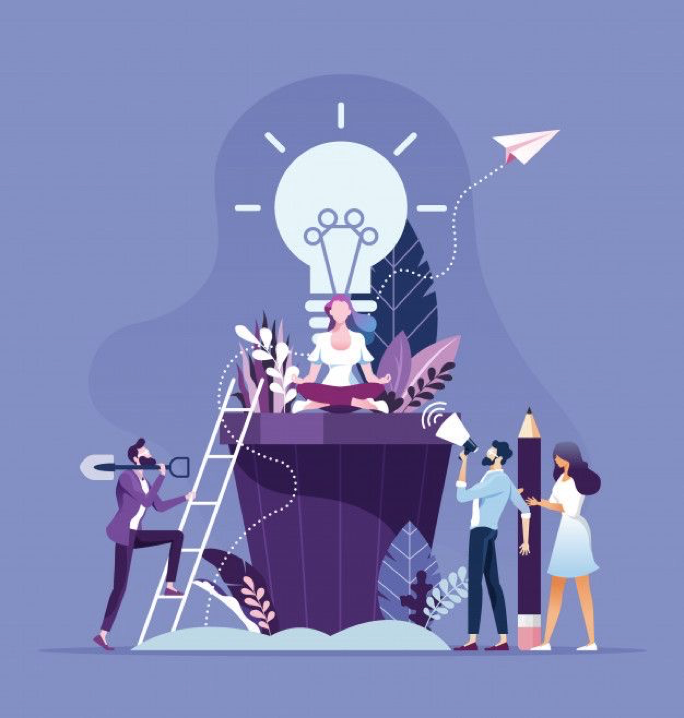 Did you know?
"The global cost of the workplace wellness market is worth $40.7 billion globally, still today's workplace wellness program only covers less than 9% of the global workforce".
-Global Wellness Institute
Well-being in general is the degree to which one feels positive and enthusiastic about life. There are 3 identified components of well-being – Psychological, Social, and Physical well-being. Whereas workplace well-being is a positive and satisfied feeling of all aspects of working life (including working life, quality, safety, working environment and how employees feel about their work).
Currently, 52% of employees said that there are no wellness programs offered by their organisations and 62% said the present wellness programs need improvement (Assocham, 2018). Let's have a look and understand what is the existence of Employee Well-being in India? Is productivity achieved at the cost of well-being? Is glorifying toxic work cultures still a norm? And what are the alarming statistics of employee well-being?
Top 8 Alarming Employee Well-Being stats in India:
The Readiness Gap: 80 % of organizations stated that worker well-being is very important for their success over the next 12–18 months, but only 12 % saying they are very ready to address this issue. (Deloitte, 2020)
Stress and anxiety: 84 % of people have reportedly experienced more stress and/or anxiety at work than any year (Oracle's 2020 AI@Work Study).
Mental Health: Around 85 % of the surveyed people say mental health issues at work negatively affect their home life. In addition to that, a study identified that "36% of corporate India's employees reported that their mental health worsened as they settled into the new style of working from home" (7th Fold, HR-firm, 2020).
Workplace Bullying: A survey by Careerbuilder.in identified that, " 55% of Indian Employees are bullied at the workplace". In addition to that, a recent study identified that "the deleterious effects of workplace bullying on employees as well as organizational well-being" (Gupta & Bakhshi, 2018, p. 117).
AI over humans: In India, 92 % of the surveyed are more comfortable talking about their mental issues with a robot than a manager. That's much higher than the global 68 percent of people who would prefer to talk to a robot over their manager about mental health at work. Also, 82 % believe robots can support their mental health better than humans.
Over-work: A survey conducted in India over 1,000 people identified that "65 % are spending an average 10 hours at work daily. That works out to putting in 40 additional hours every month". In addition to that, "30% of Indian respondents stated that work-life balance has gotten harder over the last 4 years (Ernst & Young).
Aftermath of Employee well-being: Most common repercussions because of not having employee well-being programs were sleep deprivation (40 %), poor physical health (35 %), reduced happiness at home (33 %), suffering family relationships (30 %), and isolation from friends (28 %).
Lack of Corporate Wellness Program: It is costing Indian organizations up to $20 billion per year. Shockingly, for every rupee that is spent on employee wellness, employers get a saving of Rs.132.33 as savings on absenteeism costs and Rs. 6.62 back as reduced health care costs. (Assocham, 2018)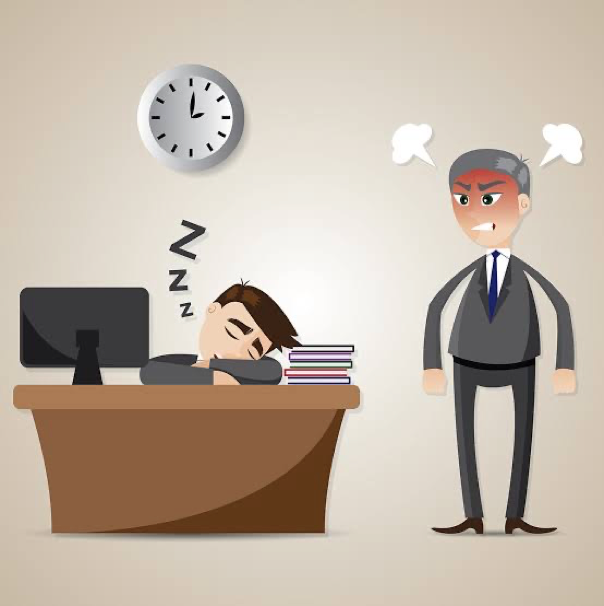 "Anyone who still thinks well-being programs don't improve health is choosing to completely ignore hundreds of peer-reviewed scientific research papers that say otherwise (Merrill et al. 2015)".
Research and above statistics suggest that employee well-being in India has been a concerning issue for years in India and needs to be addressed immediately. There are a lot of initiatives taken by various organisations however, the alarming statistics are constantly shooting up. The bridging gap between awareness of having a holistic employee well-being plan for each employee in India looks like a distant dream. The one thing employers across India need to trust is that investing in employee well-being is an input, not an 'add-on'.
References
Aldana, S. (2020, June 26). 7 Most Important Reasons to Offer Employee Well-being at Work. Employee Wellness Programs. https://www.wellsteps.com/blog/2020/01/02/employee-well-being-at-work/
BusinessToday.In. (2020, October 11). 92% of Indian employees prefer discussing mental health issues with robots than managers. Business Today. https://www.businesstoday.in/current/corporate/92-percent-of-indian-employees-prefer-discussing-mental-health-issues-with-robots-than-managers/story/418528.html
Corporate Wellness Programs: Insights from Assocham. (2018). People Matters. https://www.peoplematters.in/article/wellness/corporate-wellness-programs-in-india-insights-from-assocham-17379
Designing work for well-being. (2020). Deloitte Insights. https://www2.deloitte.com/us/en/insights/focus/human-capital-trends/2020/designing-work-employee-well-being.html
Forum, I. E. (2020, February 4). Measuring The Benefits Of Employee Wellbeing Programs. India Employer Forum. https://indiaemployerforum.org/2019/11/20/measuring-the-benefits-of-employee-wellbeing-programs
Online, F. E. (2020, November 2). How organisations are ensuring employee well-being in these times. The Financial Express. https://www.financialexpress.com/brandwagon/how-organisations-are-ensuring-employee-well-being-in-these-times/2119011/
P. (2018, January 15). Over 52% employees say no wellness programme by firms: Survey. The Economic Times. https://economictimes.indiatimes.com/jobs/over-52-employees-say-no-wellness-programme-by-firms-survey/articleshow/62507426.cms?from=mdr
Pareek, H. (2021, January 6). Productivity at the cost of well-being. India Development Review. https://idronline.org/productivity-at-the-cost-of-well-being/
Purcell, J. (2020, February 11). Employee Well-Being: A New Perspective On ROI. Forbes. https://www.forbes.com/sites/jimpurcell/2020/02/11/employee-wellbeing-a-new-perspective-on-roi/?sh=5a0d3685574d
Workplace well-being. (2009, June 15). International Labour Organisation. https://www.ilo.org/global/topics/safety-and-health-at-work/areasofwork/workplace-health-promotion-and-well-being/WCMS_118396/lang–en/index.htm
About the Author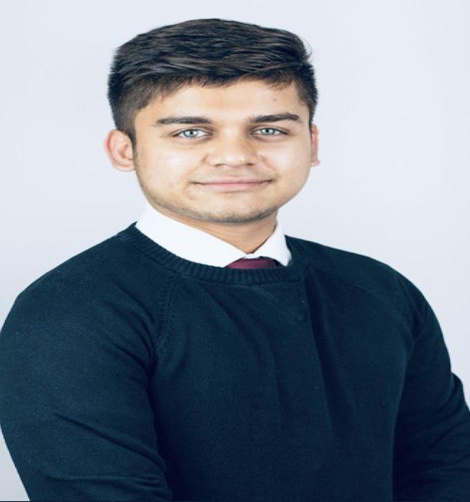 Vipul Paliwal, M.Sc. Business & Work Psychology, MBPsS
Greetings! I'm a learner, facilitator, and a Business Psychology trainee with a purpose to serve all things, people. Currently, supporting as an HR Advisor, Indian National Youth Foundation, and a Business Psychology Trainee at The Psychometric World. Graduate Member of the British Psychological Society (BPS) and an Associate Member of Indian Institute of Business Psychology (IIBP). Skilled in Evidence-based Research, Counseling, Employability, Research & Consultation. I'm curious about, "How Psychology can be applied in variegate Business settings"?