Sales Competency Survey (SCS) is a self- report as well as a 360 degrees assessment tool designed to assess the competence level of working sales professionals (who are in direct contact with the customer).
This test measures candidate`s demonstrated level of competence on each of the 7 stages of sales- cycle as well as the level of behavioral compe- tencies associated with each stage of sales cycle. The test is most suitable for gap- analysis and training of working sales profes- sionals with more than 2 years of experience.
SCS
Your companion for high sales performance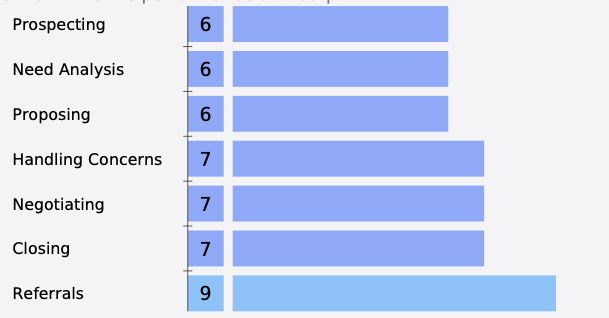 Sales Competencies
Behavioral Competencies

1. Prospecting
2. Need Analysis
3. Proposing
4. Handling Concerns
5. Negotiating
6. Closing
7. Referrals

1. Self confidence
2. Active listening
3. Organizing Skills
4. Learning Orientation
5. Achievement orientation
6. Follow up
7. Relationship building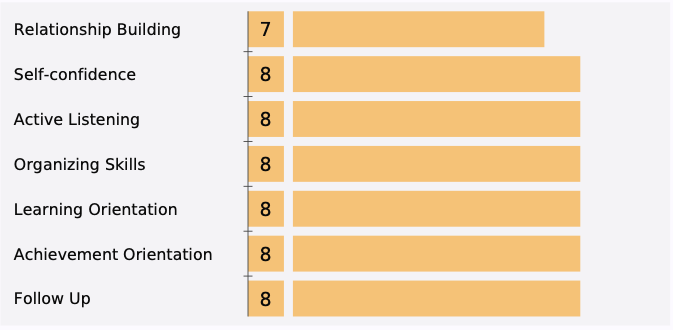 Quick facts about SCS
No of questions: 40
Approximate time required: 20 minutes
Question Format: Multiple 
Mode of Administration: Online (on any device with internet connection and a web browser)
SCS has undergone through our rigorous test development and validation process and it meets all internationally prescribed standards of reliability, fairness and validity. The primary psychometric indicators of the test are given below:
Reliability (alpha): 0.68 to 0.78 for different factors.
Validity Indices: from 0.28 to 0.35 reported in different validity studies.